This is only my second time ever growing kohlrabi from seed. I grew them last, from seed, and used peat pellets. The same pellets that I used to start up the lettuce seed from the last post.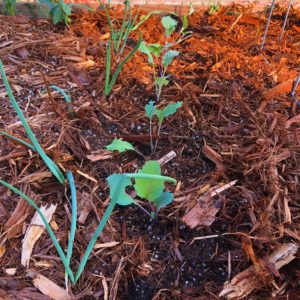 (THIS POST MAY CONTAIN AFFILIATE LINKS FOR YOUR CONVENIENCE. PLEASE REVIEW OUR DISCLOSURE FOR MORE INFORMATION.)
I had a couple free hours and wanted to get some seeds started but was out of pellets. I had a bag of soil and decided to use that. I set out the trays and filled them with soil. I dropped in a few seeds into each cell and pressed them into the soil. I lightly covered them with more soil and filled the bottom tray with water so that the soil could soak up the water.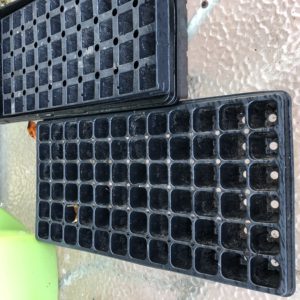 I put out all the trays in an area of the backyard where it would get some sun but not all day sun. I used that week of warm weather to my advantage and many of the seeds started to germinate.
A few weeks later, I had to thin down the seedlings per tray from 3 or 4, down to 1. Those sprouts did not go to waste and went inside the house for a quick rinse. They were then mixed in with half a tablespoon of sunflower oil and were enjoyed as a mini microgreens salad. What is the point of letting them go to waste?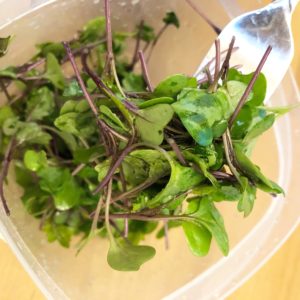 Once the plants were thinned, they were just checked for moisture levels and watered when needed. After a few more weeks of growth, they were planted out into the raised beds and some into 6 packs to be transplanted out at another garden.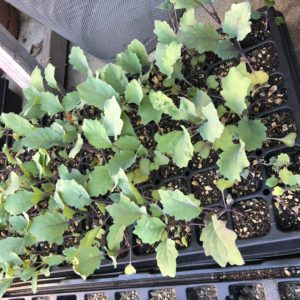 The plants will stay here until they are ready to harvest. I'm just hoping that the weather cooperates and we can be enjoying these very soon. One thing that gardening has taught me is patience. We are always so busy around here that it should not seem that long of a wait.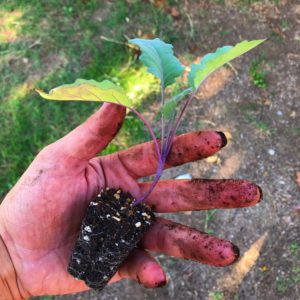 Luis
Materials List:
Seed starting Medium: Coco Coir Bricks, Seed Starting Mix, Potting Mix